Welcome to Rovit.no
The autonomous underwater vehicle Rovit is owned by Norwegian ROV Service AS. We perform underwater inspection services with micro ROV (remotly operated vehicle).

Typical assignments where the use of our micro ROV suitable are:
Inspection, survey and documentation of subsea installations and searching for lost objects.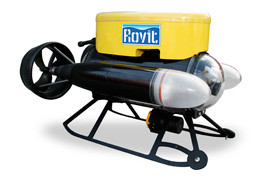 Use of a underwater ROV is a cost effective and secure method.

In many cases, the use of micro ROV is a good alternative to divers, optionally in conjunction with diving. The physical measurement  makes it possible to perform inspections where divers can not reach.